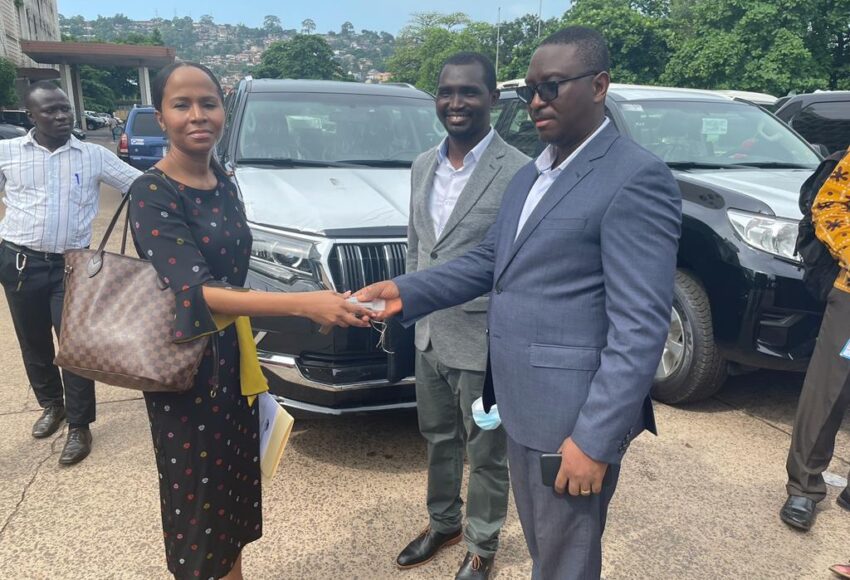 SLEDP HANDS OVER 3 VEHICLES FOR PROJECT IMPLEMENTATION
To better work with the Technical Implementing Ministries and Agencies (TIMAs), the Government of Sierra Leone and World Bank funded Sierra Leone Economic Diversification Project (SLEDP) has handed over 3 brand new Toyota 2020 Land Cruiser TX-L vehicles to the Ministry of Tourism and Cultural Affairs, the Ministry of Trade and Industry and the Small and Medium Enterprises Development Agency (SMEDA) respectively on Thursday 28th October 2021 at the Youyi Building.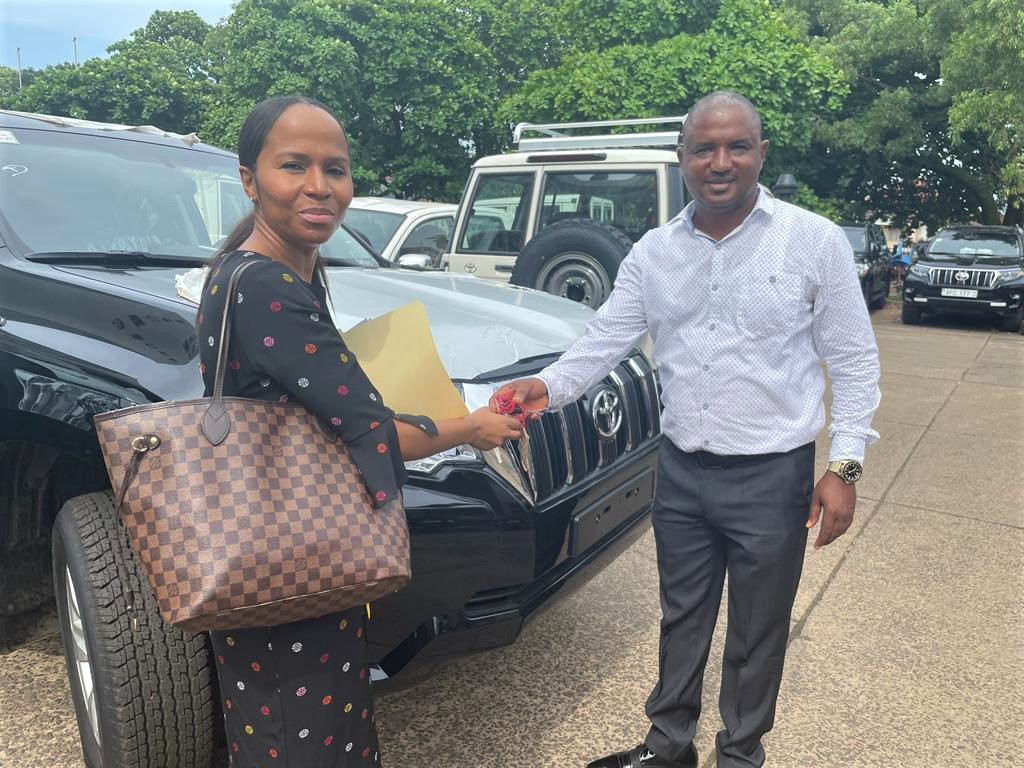 During the formal handing over of the vehicles, the SLEDP Project Coordinator Mrs. Mary Jalloh remarked that the vehicles were provided to support the implementation of project activities and hoped that this would improve the transportation needs of the institutions.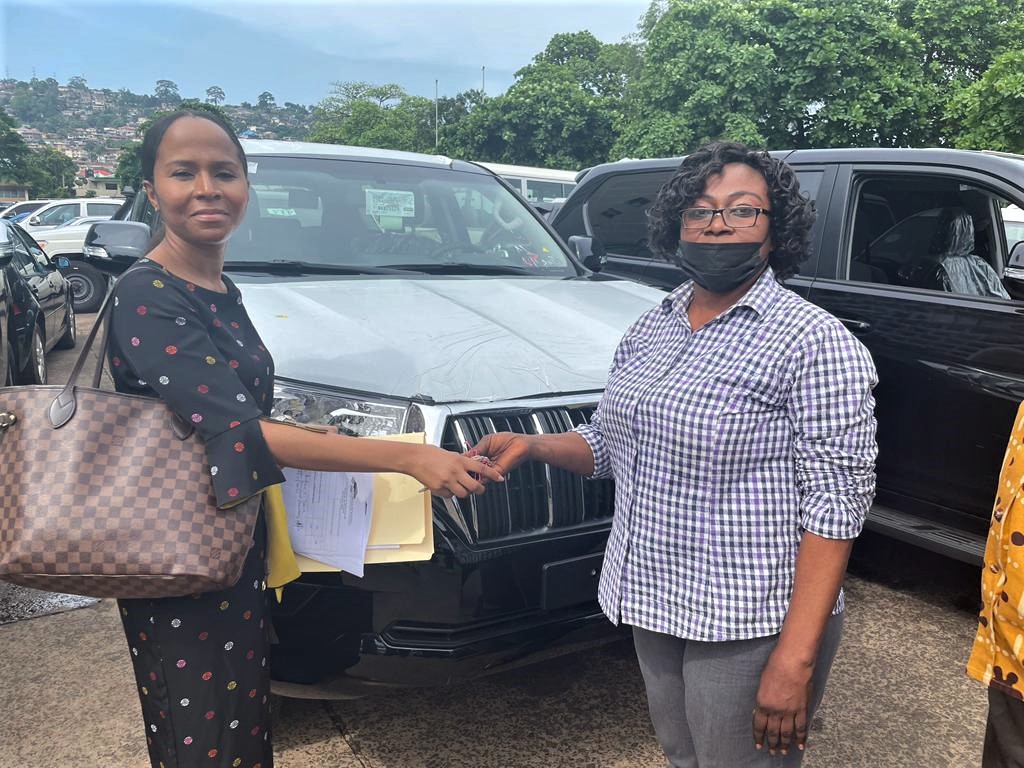 Permanent Secretary of the Ministry of Tourism Mr. Andrew I Sorie stated that the presentation of the vehicles was another justification that projects are designed to solve problems and that his Ministry has been provided with the means to reach out to communities and stakeholders that they work with to get the tourism sector on its feet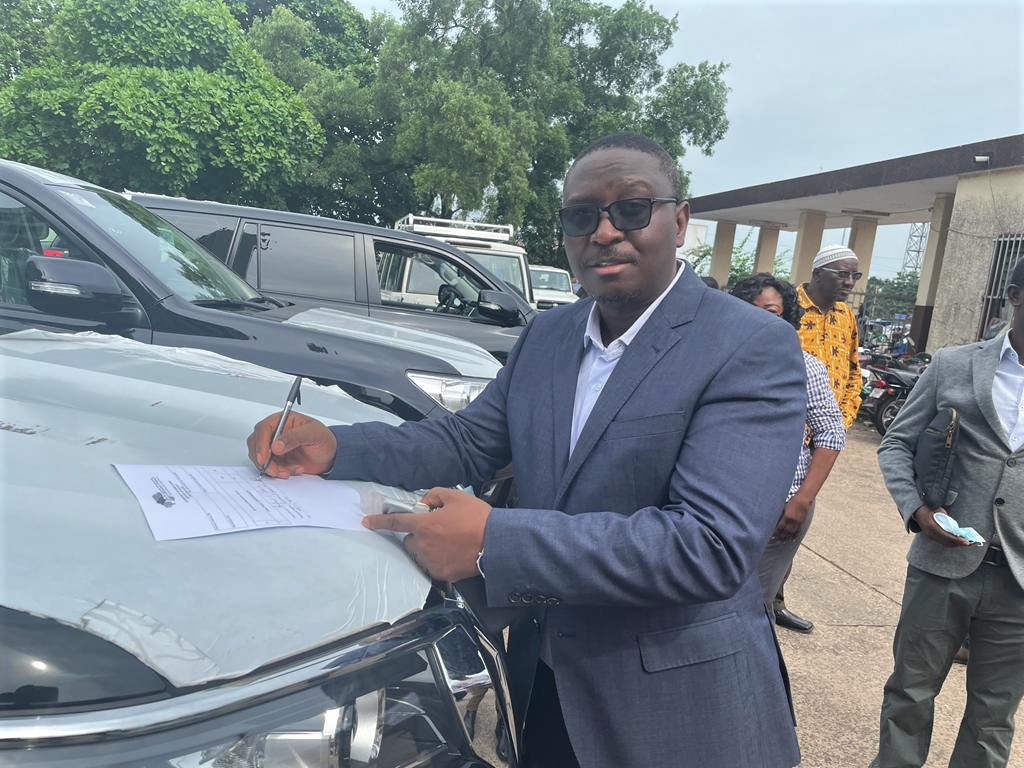 Representatives on behalf of the Ministry of Trade and Industry and SMEDA also expressed appreciation to the Government of Sierra Leone, World Bank, and SLEDP for the support which according to Jalloh of SMEDA, is a first of its kind to the agency.
It should be noted that the vehicles supplied to the TIMAs are as per the specifications forwarded by each of the beneficiary institutions and verified by the Internal Audit of the Ministry of Finance and SLRSA.